Aloha y'all! I wanted to give you an update on the progress with my writing and where I am today.
Murder to Spare Book 1 in the Mystic Eye Bookshop Files is up for preorder today!
The excitement is so real, I can barely contain myself.
In honor of this momentous occasion, I'm hosting a party on my YouTube channel! It's Taco Takeout Tuesday Celebration! I'm so excited, y'all! I've got some great friends who are pitching in donations for a couple of giveaways. I'm going to let know everyone's name and link up the Amazon here. I'm so hyped y'all! It's all happening at 7 p.m. Eastern!
There's two giveaway bundles: one from my mystery friends and the other is from my AuthorTuber pals. The AuthorTube bundle ranges from horror to erotica to fantasy. There's something for everyone! I'm going to list these amazing authors below, click on their names to check out their Amazon listings.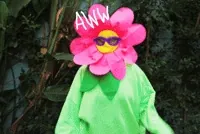 Mystery authors: (alphabetical order)
Hillary Avis
Misty Bane
Shannon Kaper
Alina Popescu
Christine Zane Thomas

AuthorTuber authors: (alphabetical order)
Carrow Brown
Dana Gaulin
Minx Kenocha
Lindsay Mead
Dal Cecil Runo
Sarah Scharnweber
DL Stewart


Here's the synopsis of Murder to Spare in case you want to read it:
Isa loved two things above all else- her family and books. When her aunt asks her to move back home to help keep the bookstore afloat. Isa dropped everything to help.
Little did she know that an innocent girl's night out would lead to the town bully's murder behind the bowling alley. Isa is pushed past her stewing resent against her high school sweetheart to help clear his name.
Between a new kitty, a struggling bookstore, and a whiskey-swilling aunt who rules the town with an iron fist and a tarot deck, Isa doesn't know which side is up.
The more she looks into Whisper Valley secrets, the more entangled they became. Can she tangled the web of lies or will she strike out?
Murder to Spare is a book one in the Mystic Eye Bookshop cozy mystery series. Join Isa on her adventures solving crimes in her hometown and making her little part of the world a better place.
If you're interested in preordering, please do. It'll also be available in Kindle Unlimited, but you can't preorder it there. It'll be live on August 13th.
Thank you so much for the support all of these years. I appreciate you being here. You mean the world to me.
Much aloha to you all!